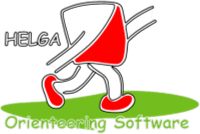 HELGA is a software for Orienteering races. It's been progressively developed to its current state since 1997. The interface is multilingual (English, German, French, Dutch, Portugese, Spanish).
It supports most Belgian regional and national event types, with special modules for multi day/stage races (2, 3, 4, 5), Score races, Relay events.
Discover the program along these pages and come to see it in action at some Orienteering event in Belgium (F.R.S.O., O.V.), Brazil, The Netherlands and in France...
Check the Forum to learn what's new in HELGA!
Happy New Year!
All figures are again on the rise and even breaking records. We can say that 2022 was a very good year. Thanks for your confidence!
number of races: 548 (+)
organising clubs: 165 (+)
distinct runners: 21693 (+)
participations: 64837 (+)
countries: 7 (+)
runner's nationalities: 54 (+)
In the graphics we see that Brazil is number 1 with 30564 participants, followed by Belgium with 28260.
And April was the strongest month with huge multi-day events like ASOM and the CamBOr.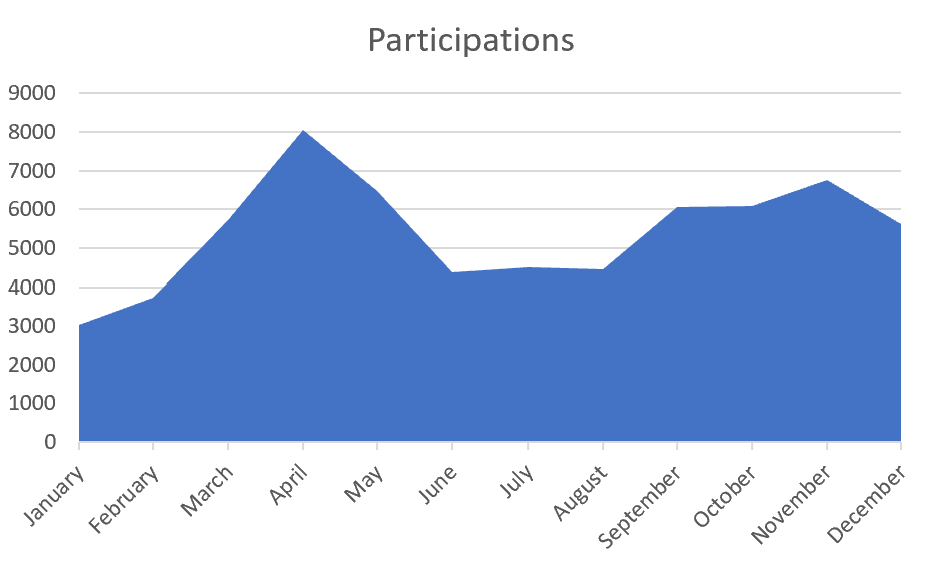 Happy New Year!
After a very limited 2020, the year 2021 brought finally back many activities, but not yet as many as 2019.. Clearly, since April, life resumed :-).
number of races: 348
organising clubs: 107
distinct runners: 14131
participations: 43001
countries: 5
runner's nationalities: 48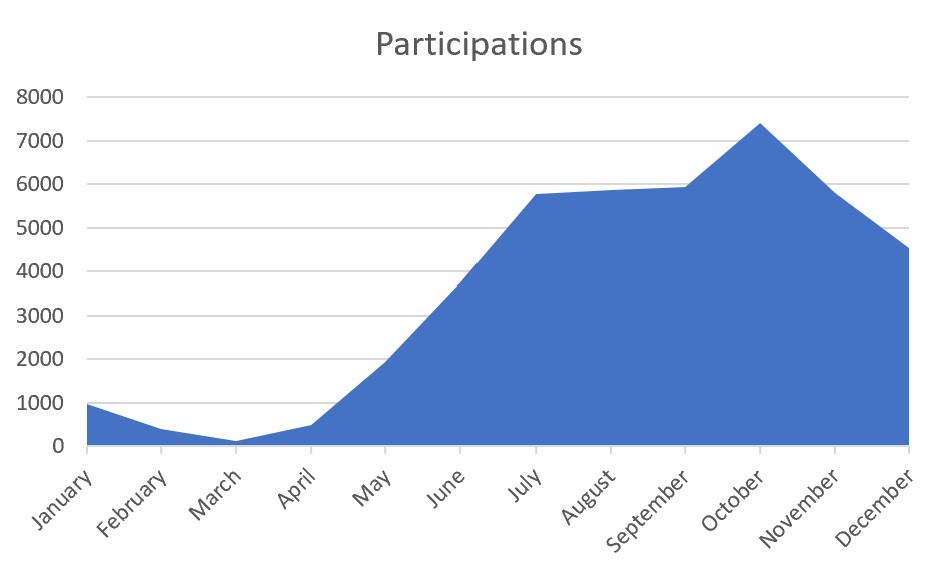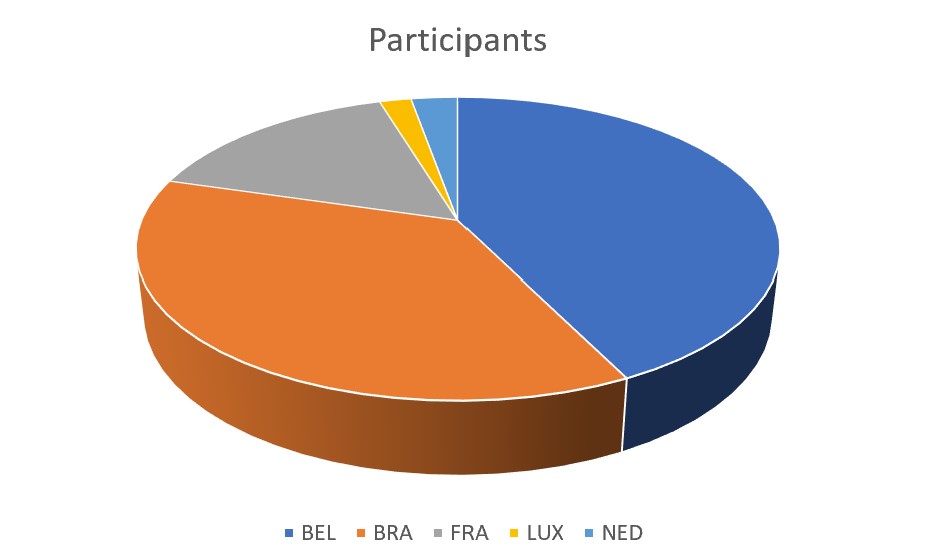 Following a suggestion by Brazilian Timekeeping company Real Timing, we implemented an advanced reporting possibility out of WEBRES: personal result sheets in PDF format, automatically generated on the fly by the webserver.
For each competition, a detailed page shows the content of the well known splits ticket with additional information, like distance towards the controls, the textual descriptions, a Top 3 listing.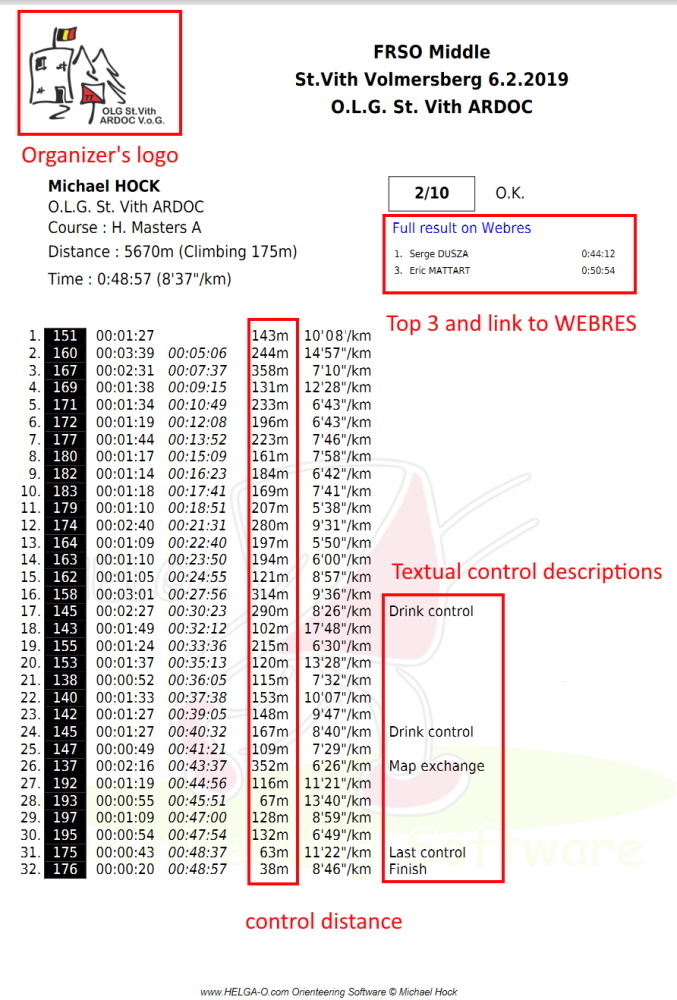 This standard page is available for all runners.
But the technology is there to propose customized pages for special events or organizers.
Real Timing events will provide an additional link to a proper participation certificate:
Another example from Belgium is a kind of diploma for an annual climbing challenge: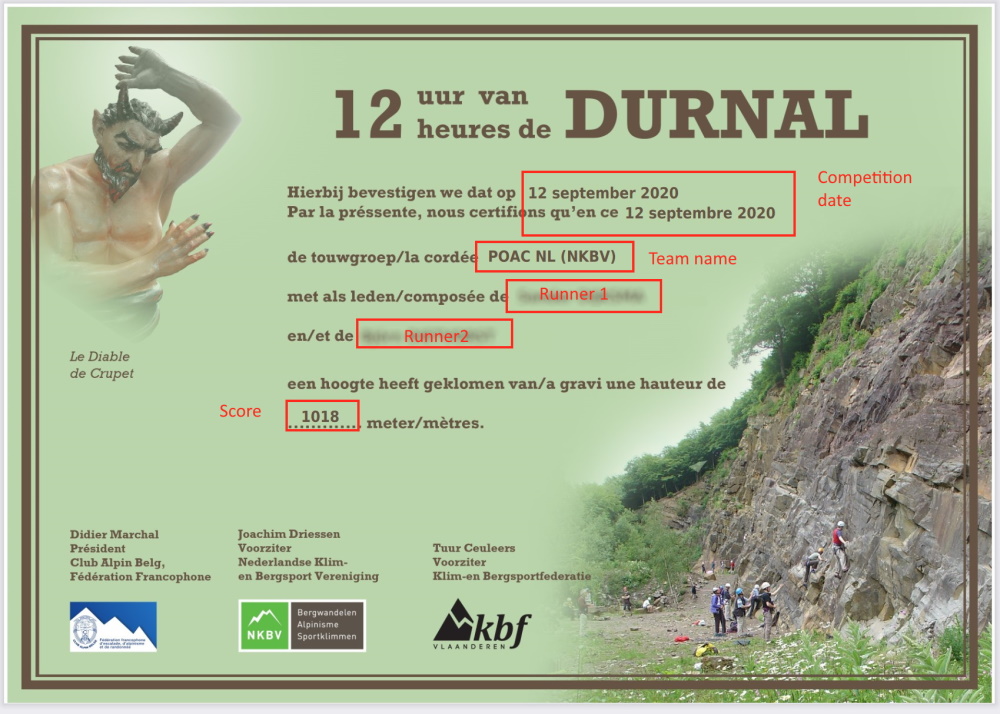 If anybody is interested to have a special PDF created, don't hesitate to contact us to discuss.
Happy New Year!
We all know how 2020 was.. In WEBRES figures, the participation is down from 75386 to 21441...
By region, it's like this, where BRA was quite strong at the end of the year.
| | |
| --- | --- |
| BEL | 12114 |
| BRA | 7014 |
| FRA | 2026 |
| NED | 224 |
| LUX | 63 |
On the roadmap, we still have some ideas to improve the interaction with SPORTident equipment even better.
Let's hope we can soon enjoy HELGA in action again.